Pinstack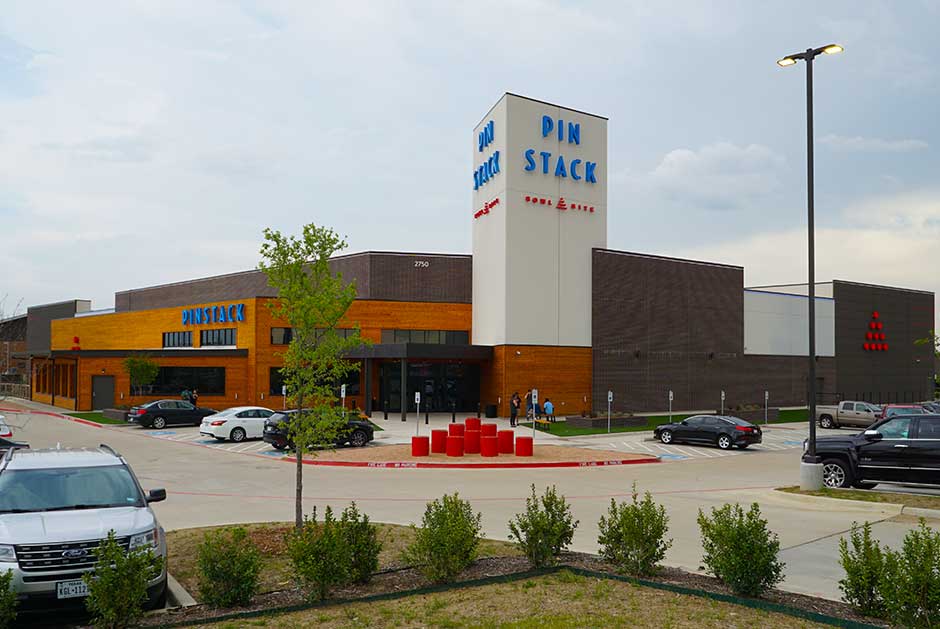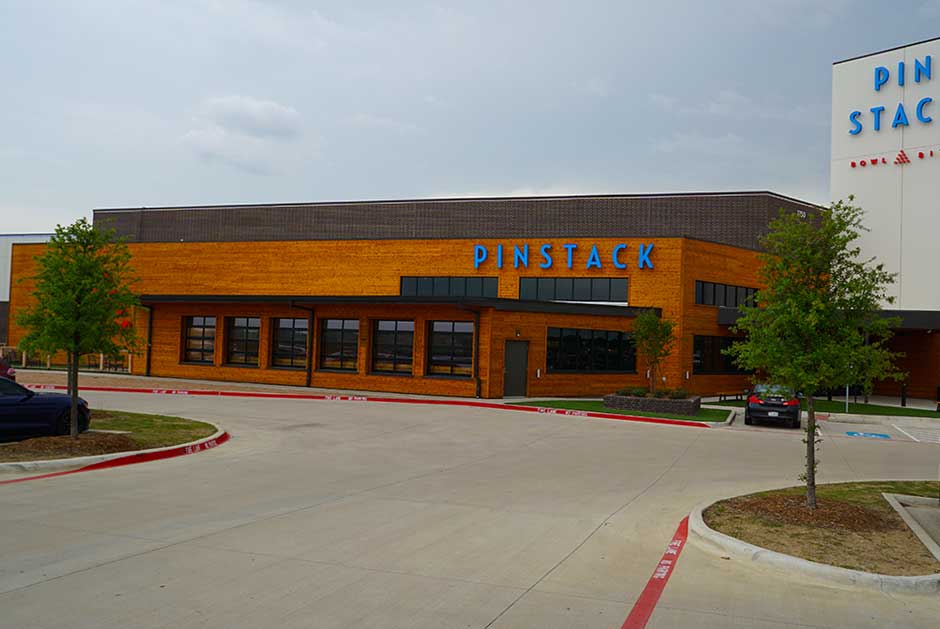 Unique dining and entertainment venue including chef-inspired dining, state of the art bowling, laser tag, rock climbing, bumper cars and video games located along SH 635 in Irving, Texas.
Work included major public infrastructure relocation, land planning, surveying, civil site design and TxDOT access permitting.
This project required approval of a zoning change to allow for alcohol sales as well as permitting through the Las Colinas Association and City of Irving.
The project included the design of on-site paving, grading, drainage, water and sanitary sewer improvement including the processing of a plat and site plan through the City of Irving.
Major public infrastructure relocation included relocation of multi barrel 5'x4' Box Culvert and replacement of 12" clay pipe sanitary sewer line.