Project: Summit Racing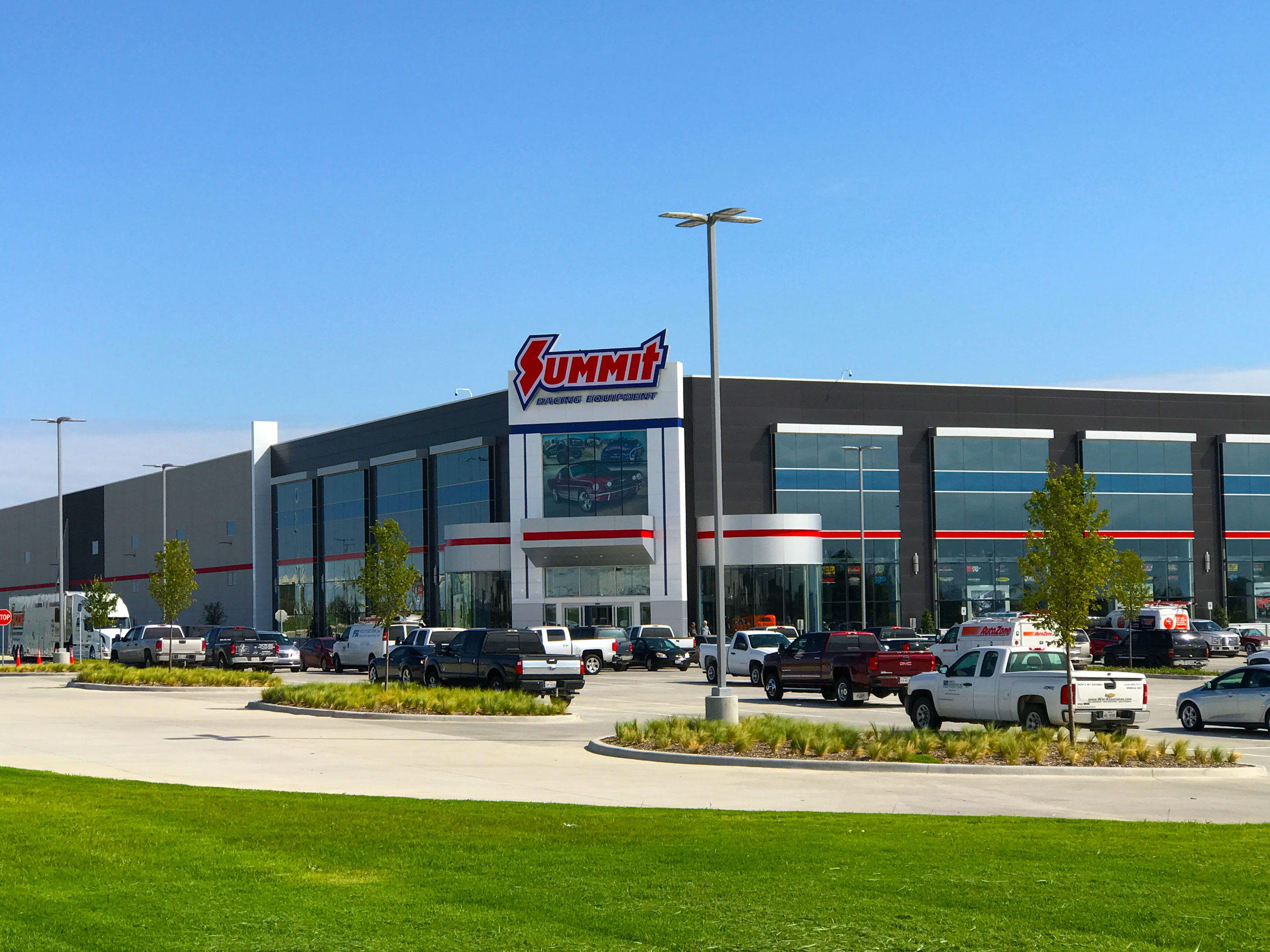 Assisted Summit Racing in developing a 750,000 SF warehouse/retail facility on a 48 acre tract in South Arlington.
Site improvements included a cross-dock building with 750 parking spaces and staging areas for events.
A natural tributary of Fish Creek flows along the west side of the site and online detention was used to reduce peak flows from the developed site.
By maintaining the natural stream, the site provides a park-like amenity for employees and customers to enjoy.
A 5 ac-ft detention/water quality pond was designed to mitigate stormwater discharges and reduce peak flows during multiple storm events.
The site has multiple access points that allow separation between truck and retail customer traffic.